A traditional barbershop experience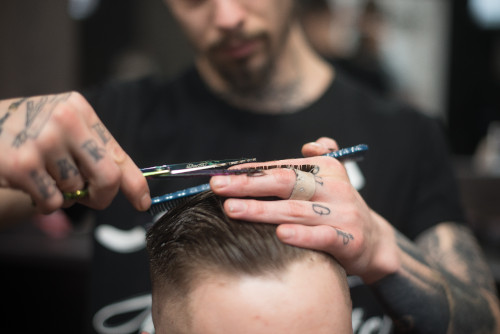 Fades, tapers, long, short, we do them all. Tell us how you'd like your hair cut and we'll get it right, the first time.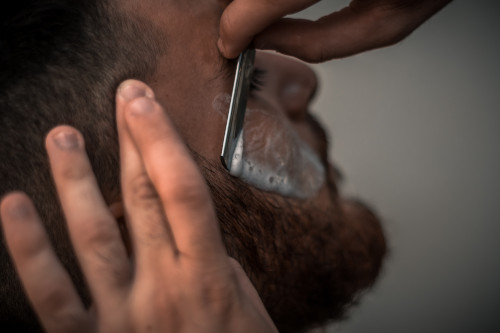 A close traditional shave with a straight razor. Many places no longer offer this, but we still do!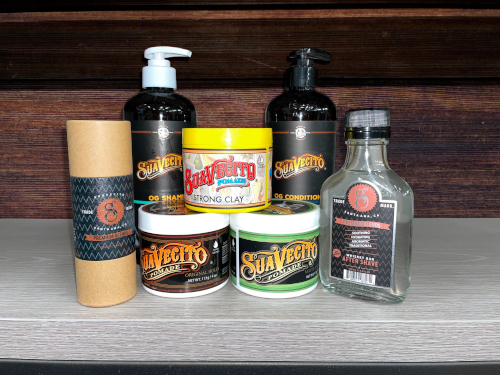 We carry the full line of Suavecito products to help you keep your groom on. Whether it's hair spray or shampoo and conditioner, we have it in the store.
Great….
Incredible shave. The real deal.
I have been a customer for over twenty years. These guys are the real deal- the best customer service and a great hair cut every time. They do old school and very modern- they can do it all. Take my word and give them a try, you will not be disappointed.
Friendly staff, great service and my hubby was beaming. He LOVES it there.
Hillcrest is great. Everything you want in a traditional barbershop.
Looking for a great haircut in a place with an old school barber shop feel? This place is for you! Rob does a superior job and has great fade skills. He's also done excellent when I want to try some different styles, but I always seem to go back to my short style cut with a tight fade. Rob, Jared, Jim and the rest of the fellas are a great group of guys. If ya give em a shot, tell them Big Ben sent ya!
Our shop was established in 1966 and our experienced barbers will give you the best haircut in Rochester, exactly the way you want it, every time. Click the link below to visit with our barbers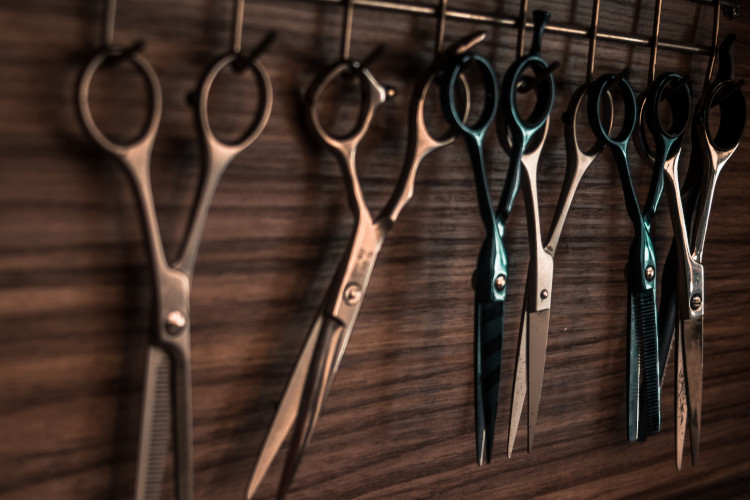 Have any questions? Reach out to us and we'll get you an answer!